Today was my day off and the weather was still great x3 Dad told me about an abandoned place he found while out walking yesterday and he said he'd take me so away we went.
This place was awesome too, it used to be a 9 bedroom house worth about £700,000! From some research we did we found out the house was repossesed about April last year, and then some squatters moved in. It must've been pretty fun to be a squatter in such a mansion, but anyway, in August the place was found alight and it burnt out a good half the house, taking rooms, floors, plaster, literally just leaving a shell to that side.
Me and Dad explored but didn't wreck anything, just took pics and explored. Here you go.
Oh, the tulips are for the photo challenge Jen set me- 4. Something bought on Whoopsie, these were only 67p!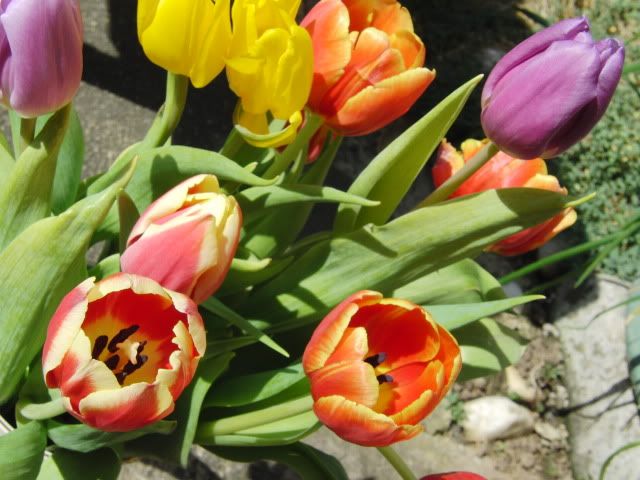 ( Coalport house )