Much the same as yesterday :] Today I had Tony do an egg hunt to find his Easter eggs again and then we went over to his Mum's and ended up having lunch.
In the afternoon me & Dad just hung around the house really.
Dad gave me some african violets for Easter, they're really vibrant! And from Tony I got a plushie Lindt bunny & some diddy cupcakes x3 Spoilt!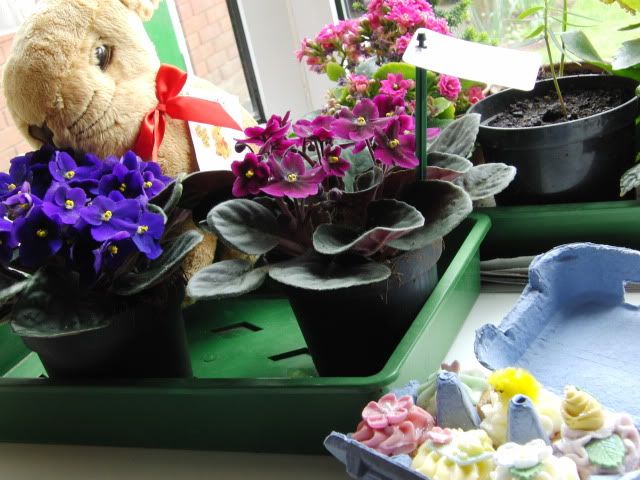 ( Closer )